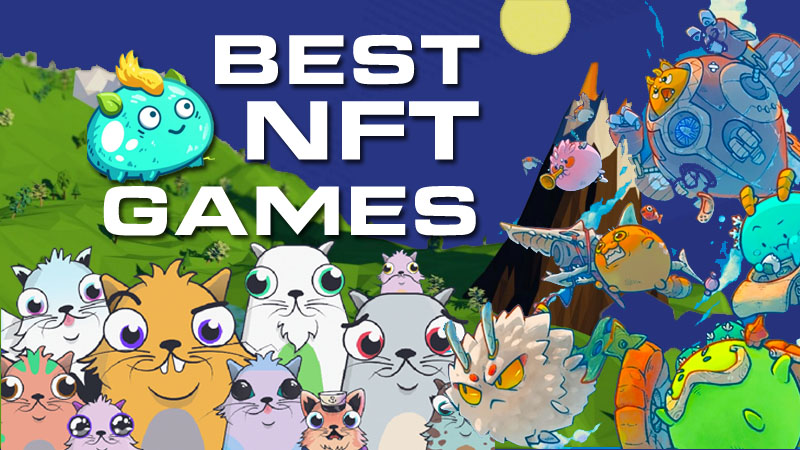 The world of Non-Fungible Tokens (NFTs) and blockchain gaming is changing the gaming industry in a big way. As we move through 2023, it's clear that NFT games are not only sticking around but also becoming more important. Let's look into this growing trend, why NFT games are popular, and get a peek at Era Protocol's NFT game world.
NFT Games: A Flourishing Trend
NFT games are quickly becoming a worldwide trend. These games let players own and trade in-game items as NFTs, giving these virtual items real value. This is not just exciting for gamers but also for investors looking to make money.
In a previous article about "NFT Games: Riding the Wave of a Huge Trend" we talked about how NFT games are changing the gaming world. They are making it possible for players to earn money while having fun.
If you want to dive deeper into the world of NFT games and explore the top ecosystems in this exciting trend, don't miss our article on the Top NFT Game Ecosystem. It's a comprehensive guide that sheds light on the most promising NFT games and their impact on the gaming industry.
Top 5 NFT Games to Watch in 2023
This year, there are some amazing NFT games that promise to make 2023 a great year for gamers. These games are not only about fun but also about the chance to earn rewards while playing. Here are the top 5 games to keep an eye on:
1. Alien Worlds
Publisher: Alien Worlds
Blockchain Platform: TLM (Trillium) token
Gameplay: Engage in a unique virtual world, participate in mining to earn NFTs that can be sold or exchanged. These NFTs include parcels of land, tools, weapons, and missions.
How to earn: Mine to earn NFTs and subsequently sell them.
2. The Sandbox (SAND)
Publisher: The Sandbox
Blockchain Platform: Metaverse technology
Gameplay: Entirely NFT-based virtual world, e.g., virtual land parcels sold for millions of dollars.
How to earn: Invest in high-value NFTs in game and reap profits.
3. Decentraland (MANA)
Publisher: Decentraland
Blockchain Platform: Ethereum
Gameplay: Virtual world network with over 90,000 virtual land parcels, traded using MANA.
How to earn: Significant increase in the value of virtual land parcels, from a few dollars to billions.
4. Mirandus
Publisher: Gala Games
Blockchain Platform: Ethereum
Gameplay: Open world and role-playing. Offers real earning opportunities through NFT ownership.
How to earn: Play and earn real money through NFT ownership.
5. Mega CryptoPolis
Publisher: MegaCryptoPolis
Blockchain Platform: Ethereum and Matic
Gameplay: Build and manage a virtual city, earn through taxes and fees.
How to earn: Profits from city building and management.
Era Protocol's NFT Game: A Look into the Future
Era Protocol is also diving into the NFT game world. They want to create games that merge blockchain technology and NFTs for a whole new gaming experience. With Era Protocol's NFT Game, players can really own their in-game items. This adds a new layer to the game, where success can turn into real value.
Era Protocol's NFT Game has a variety of games, from fantasy adventures to competitive battles. By combining gaming and blockchain, Era Protocol is changing how we play and own games.
In short, NFT games are changing the gaming world by offering both fun and potential profit. The top games in 2023 are setting the stage for a new way to play. Era Protocol's NFT Game is part of this exciting change.