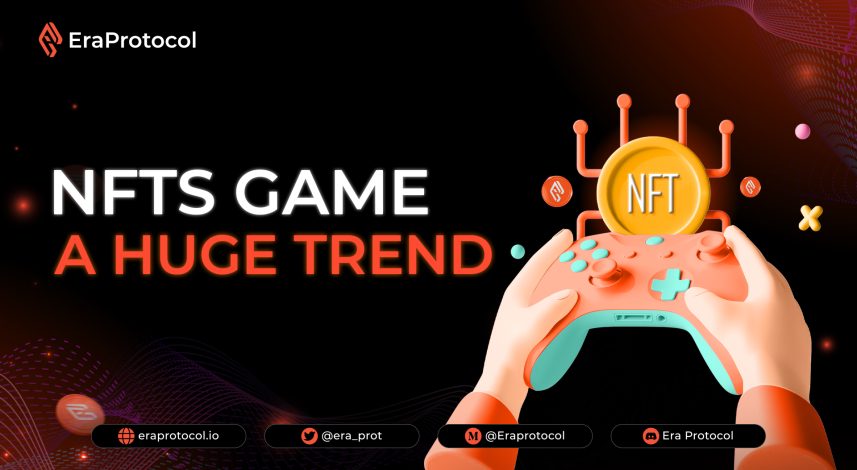 The gaming industry has undergone a massive transformation with the emergence of NFTs (Non-Fungible Tokens). These digital assets have revolutionized the way we think about in-game items, ownership, and the overall gaming experience. NFT games have surged in popularity, capturing the attention of gamers, investors, and enthusiasts alike. In this blog, we will explore the rise of NFT games as a significant trend and delve into the reasons behind their immense success.
1. Introduce NFT Games
What are NFT Games?
NFT games are blockchain-based games that utilize Non-Fungible Tokens as in-game assets. Unlike traditional games where in-game items hold no real-world value, NFT games allow players to own, trade, and sell their digital items as unique assets on the blockchain. Each item is backed by a verifiable digital certificate of authenticity, providing a new level of ownership and scarcity.
The Power of Ownership and Scarcity
One of the key drivers behind the popularity of NFT games is the concept of ownership and scarcity:
Ownership: Players can truly own their in-game assets, giving them a sense of exclusivity and control over their virtual possessions.
Scarcity: Limited edition items or rare collectibles hold significant value, creating a thriving market for NFT game enthusiasts.
2. The development of NFT Games

Play-to-Earn Opportunities:
Unlike traditional games where players invest time and effort without any tangible rewards, NFT games provide players with the opportunity to earn real-world value through their in-game activities, which is named the Play-to-Earn concept. By completing quests, winning battles, or acquiring rare items, players can earn valuable tokens or NFTs that can be traded or sold for profit.
The Rise of Metaverses:
Metaverses, virtual worlds where users can interact, socialize, and engage in various activities, have become a significant part of the NFT gaming landscape. These immersive environments offer endless possibilities, including virtual real estate ownership, virtual events, and digital economies. Metaverses have attracted a diverse range of users, from gamers to artists, providing a vibrant and dynamic space for creativity and expression.
3. ROFI Games and Era Protocol Integration – Broaden the gaming horizons.
In the midst of this NFT gaming revolution, an exciting development is on the horizon: the merge of ROFI Games with Era Protocol. The merger aims to expand Era Protocol by incorporating a dedicated branch for NFT games alongside its existing features.
This integration offers numerous advantages for a wider community. It opens up new opportunities for players to engage with a broader range of games and NFT offerings within the Era ecosystem. Additionally, the integration enhances liquidity, accessibility, and innovation, fostering a thriving environment for all users.
Conclusion
NFT games have emerged as a massive trend, reshaping the gaming industry and captivating the imagination of millions. The upcoming merge of ROFI Games with Era Protocol further solidifies the position of NFT games as a driving force in the gaming world. As this trend continues to evolve, it opens up new avenues for gamers, creators, and investors, ushering in an era of digital ownership and immersive gaming experiences.