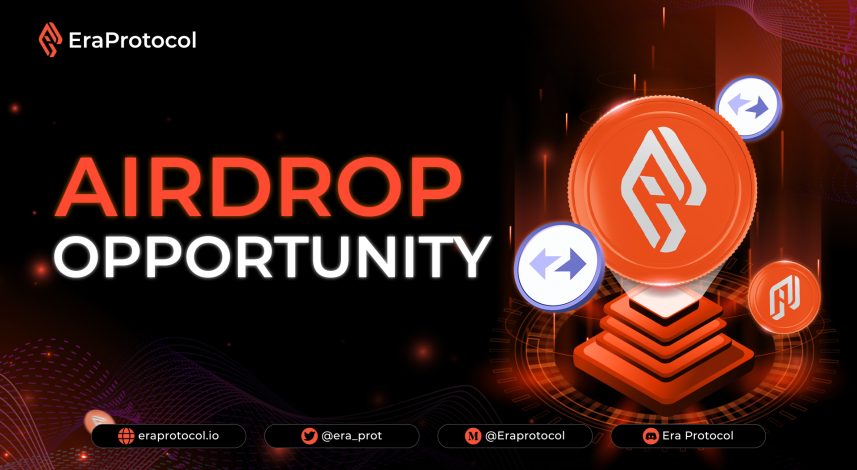 After the big hit of Abitrum, zkSync, a layer-2 scaling solution on Ethereum, is expected to launch a huge retroactive campaign. In this article, we will walk you through how potential it is to jump into this big game.
An overview of zkSync
Built on the concept of zero-knowledge rollups (ZKRs), zkSync provides users with enhanced security and transaction efficiency. Leveraging the Ethereum network's robustness, zkSync also offers significantly reduced gas fees, making transactions more cost-effective.
For further information, please visit our previous blog: zkSync Platform: Next Potential to Leverage Investment in Crypto.
Matter Labs' Road Map and Potential Airdrop Program
Road map
Matter Labs, a leading innovator in blockchain technology, embarked on an ambitious journey with zkSync. After rigorous testing, zkSync Lite was introduced on the main net in June 2020. However, due to certain limitations, its full potential was yet to be realized.
About 1 year later, Matter Labs introduced zkSync Era, also known as zkEVM, as a groundbreaking solution. Driven by their commitment to innovation and market leadership, Matter Labs strategically accelerated the release of zkSync Era, surpassing Polygon zkEVM by three days. This proactive approach positioned zkSync Era as the frontrunner in the zkEVM race.
According to Matter Labs, it is said that zkSync Era will launch its own token as part of their vision to decentralize zkSync. However, until now, Matter Labs has not released specific details about tokenomics or valuation after each funding round. This deliberate decision to withhold valuation and tokenomics allows Matter Labs to maintain flexibility in determining the initial price of the token. It is evident that Matter Labs is waiting for the most favorable market conditions before launching their token.
Airdrop Opportunity
On 16/11/2022, zkSync announced that 2/3 of the total token supply would be allocated for ecosystem development.
Therefore, it is likely that zkSync Era will airdrop similar to Arbitrum, along with some fundamental conditions such as:
1. Using the official zkSync bridge to increase the chances of receiving the airdrop.
2. Using the zkSync Lite bridge.
3. Donating zkSync through Gitcoin.
4. Engaging with the ecosystem.
5. Joining the zkSync Discord and completing tasks on Crew3.
However, since the tokenomics have not been released yet, we still don't know for certain whether zkSync will actually airdrop tokens or if it will be a token sale like SUI, or possibly allocate around 2/3 of the tokens to incentive programs for projects within the ecosystem.
Era Protocol: Unlocking Potential
The airdrop program of zkSync is hotter than ever. However, retroactive campaigns come with their own certainties, and participants are not always guaranteed to receive rewards, leading to wasted time and gas fees. To address these concerns, Era Protocol has proposed a solution that allows users to commit themselves to retroactive campaigns just by depositing a certain amount of money in exchange for a guaranteed NFT Ticket.
Owning these tickets, you will be automatically registered to the retroactive campaign, and Era protocol will do the rest for you.
The retroactive pool will then be distributed to users as 80% for the winner and 20% as a refund for those unchosen, guaranteeing their investing safeness.
For more details on our Retroactive Pool, access our documentation.
Conclusion
In conclusion, although Matter Labs has not revealed detailed information yet, the promising retroactive program on zkSync is expected to bring huge benefits to users. With the support of Era Protocol, you can easily and quickly participate in this retroactive phase without any effort. Don't miss a chance to be a part of the big game.