What is the zkSync?
zkSync Platform is a layer-2 protocol that scales Ethereum with cutting-edge ZK tech. Leveraging zero-knowledge proofs, zkSync enables faster transaction processing, significantly reducing fees, and improving the overall user experience. By utilizing zkRollups, zkSync achieves scalability by bundling multiple transactions into a single proof, which is then verified on the Ethereum mainnet.
zkSync Platform is not only a scaling solution but also a platform for building decentralized applications (dApps) that can harness the power and values of Ethereum at scale. It supports Solidity-based smart contracts, the widely adopted programming language for Ethereum decentralized applications (dApps), while also offering compatibility with various functionalities such as NFTs, DAOs, payments, and DeFi.
Benefits of zkSync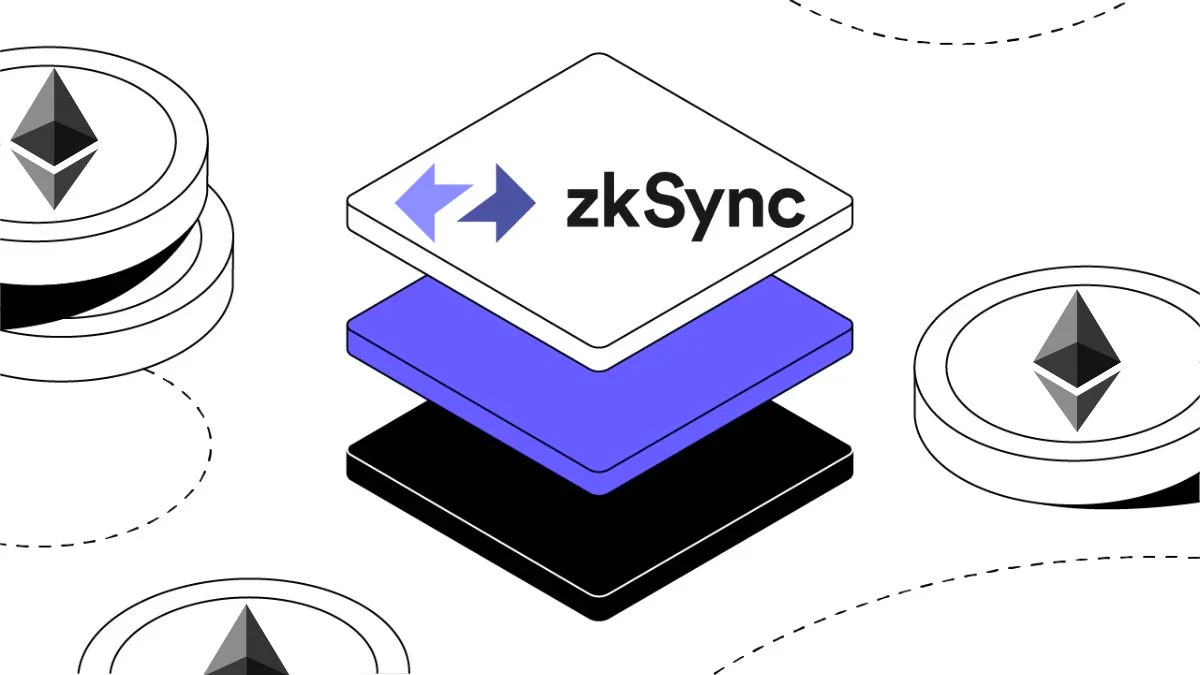 zkSync uses zkRollups, a technique that bundles hundreds of transactions into one proof that is verified and secured by Ethereum. This way, zkSync Platform can achieve up to 100x lower fees and 1000x higher throughput than Ethereum, while inheriting 100% of its security.
Thus, it offers a range of benefits that make it an ideal choice for many users:
Enhanced Scalability: zkSync tackles the scalability bottleneck of Ethereum, enabling a larger number of transactions to be processed per second. This scalability enhancement paves the way for a more efficient and seamless user experience, facilitating the widespread adoption of blockchain technology.
Lower Fees: By aggregating multiple transactions into a single proof, zkSync dramatically reduces transaction fees compared to directly interacting with the Ethereum mainnet. This cost-effectiveness opens up opportunities for microtransactions, daily transactions, and high-frequency trading, fostering financial inclusion and innovation.
Security and Decentralization: zkSync maintains the robust security guarantees of the Ethereum network while operating on a layer-2 solution. The platform ensures that user funds are protected and transactions are executed in a trustless manner, preserving the decentralized nature of blockchain technology.
Compatibility and Interoperability: zkSync seamlessly integrates with existing Ethereum infrastructure, allowing developers to leverage existing tools, wallets, and smart contracts. This compatibility enhances the accessibility and ease of adoption for users and developers alike.
Key features of zkSync platform
As the demand for scalability in the blockchain ecosystem continues to rise, zkSync Platform emerges as a beacon of innovation, offering a unique set of features that set it apart from other scaling solutions. Let's delve into the key features that make zkSync Platform a game-changer in the realm of blockchain scalability.
Trustlessness: zkSync Platform empowers users with full control over their funds and data. Through the utilization of cryptographic techniques, zkSync Platform ensures that transactions can be verified without the need to trust any third party, fostering a trustless environment for users to engage with the platform.
Security: By leveraging zero-knowledge proofs – a cryptographic technique that allows users to prove something without revealing any information, zkSync Platform provides robust resistance against fraud, censorship, and corruption, ensuring the integrity of transactions and the safety of user funds.
Resilience: Through its forkable nature, users have the freedom to migrate to alternative networks if they find themselves dissatisfied with the current one. This inherent flexibility ensures that zkSync Platform remains aligned with the interests of its users and community, fostering an ecosystem that can adapt and evolve over time.
Community Ownership: Governed by a decentralized autonomous organization (DAO), zkSync Platform enables users to actively participate in decision-making processes and benefit from the growth of the network. This community ownership fosters a sense of collaboration and collective responsibility, empowering stakeholders to shape the future of zkSync Platform.
With these remarkable features, zkSync Platform has already gained significant traction in the blockchain space. Over 200+ projects, including prominent names like Chainlink, SushiSwap, Uniswap, Aave, Argent, 1inch, Gnosis, and Curve, have expressed their interest in deploying on zkSync Platform. These forward-thinking projects are at the forefront of building the next generation of decentralized applications (dApps), leveraging zkSync Platform to offer users a seamless, fast, and affordable Web3 experience.
Impact on the Crypto Ecosystem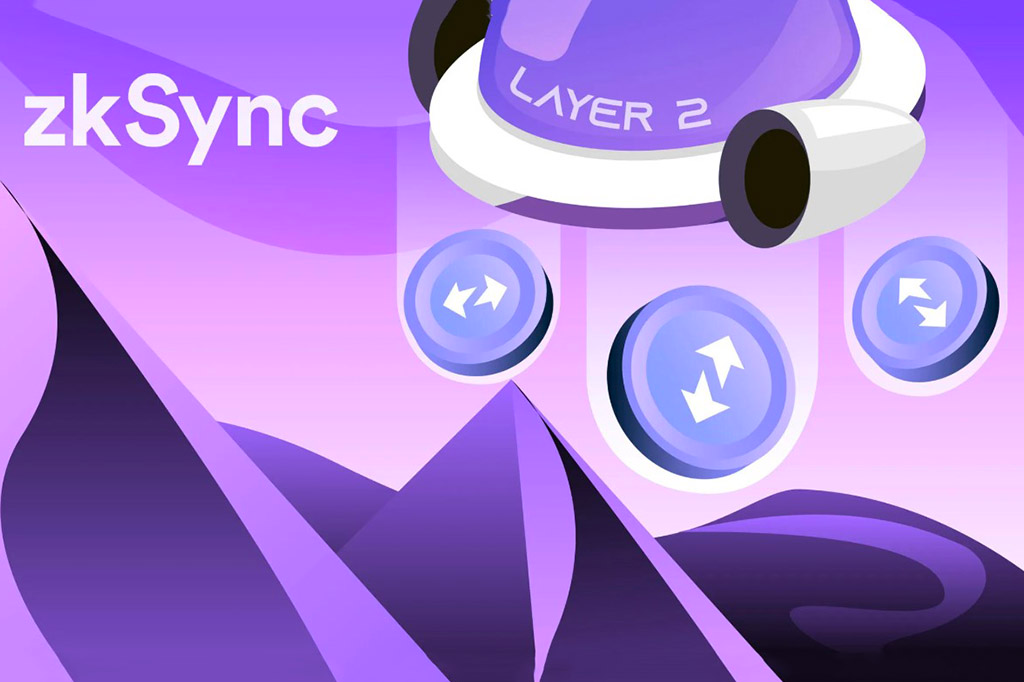 The zkSync platform has emerged as a transformative force within the crypto ecosystem, revolutionizing various aspects of blockchain technology and paving the way for a new era of possibilities.
Wider Adoption: By utilizing zero-knowledge proofs, zkSync achieves high throughput and low-cost transactions while maintaining the security of the Ethereum network. This breakthrough technology opens up a world of possibilities to make blockchain technology more accessible..
Interoperability: zkSync's compatibility with Ethereum enables seamless interoperability between projects and protocols, allowing for the integration of existing Ethereum smart contracts and assets into zkSync applications.
Collaboration: By embracing zkSync, Era Protocol exemplifies the synergy between scalability and cost-effectiveness, enabling innovative decentralized finance solutions and user experiences.
Potential incorporate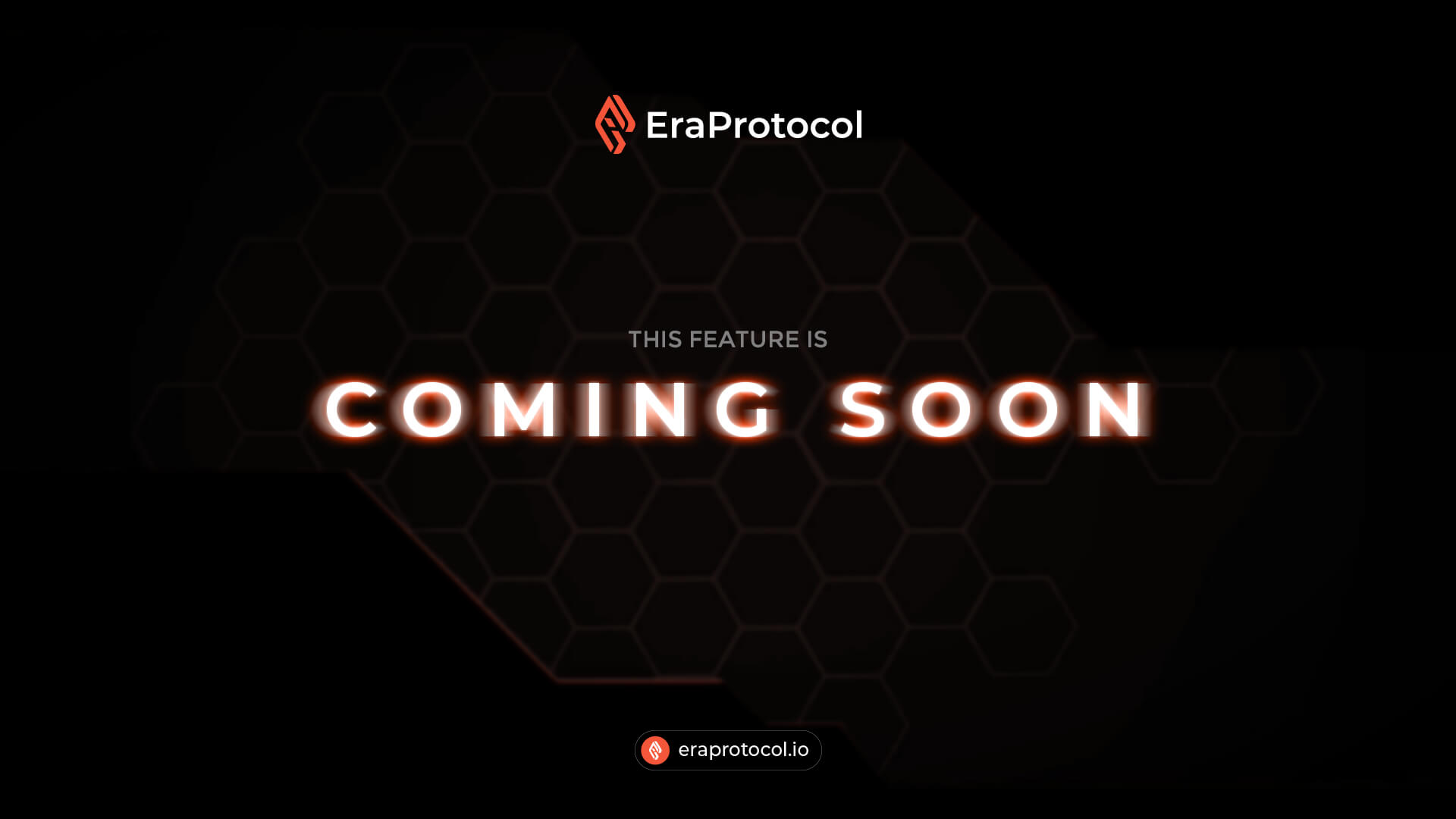 With its compatibility and interoperability with Ethereum, zkSync opens doors for seamless integration with other projects and protocols, including Era Protocol.
Era Protocol is an innovative platform within the decentralized finance space that focuses on optimizing income generation opportunities for users. Whether it's yield farming, liquidity provision, or other income-generating strategies, Era Protocol harnesses the power of zkSync to streamline and enhance these processes, allowing users to participate in decentralized finance with greater ease and efficiency.
Seamless Integration: Era Protocol has seamlessly integrated with zkSync to provide users with an optimized DeFi experience. This integration enables Era Protocol users to leverage zkSync's advanced technology to enhance their income generation strategies. By leveraging zkSync, Era Protocol users can tap into a robust and secure platform that ensures efficient and cost-effective transactions.
Empowering Users: With zkSync, Era Protocol users gain a user-friendly and efficient platform to unlock their income potential. By utilizing zkSync's advanced features, users can take advantage of faster transaction confirmations and lower fees, allowing for more efficient trading and yield farming activities. This empowerment enables users to maximize their earnings and take full control of their financial growth.
Expanding Possibilities: The future of zkSync holds exciting expansion possibilities for Era Protocol users. With plans to support multiple chains, zkSync aims to broaden the range of opportunities available to the Era Protocol community. This expansion will open doors to new markets, liquidity pools, and innovative DeFi projects, further enhancing income potential and driving financial growth.
In conclusion, zkSync serves as the linchpin for unlocking enhanced income potential within Era Protocol's ecosystem. As zkSync continues to evolve and expand, it holds the promise of revolutionizing the way we interact with blockchain technology, ushering in a more scalable, inclusive, and efficient future. By embracing the future of decentralized finance with Era Protocol on zkSync, individuals can seize the opportunity to maximize their income potential today.