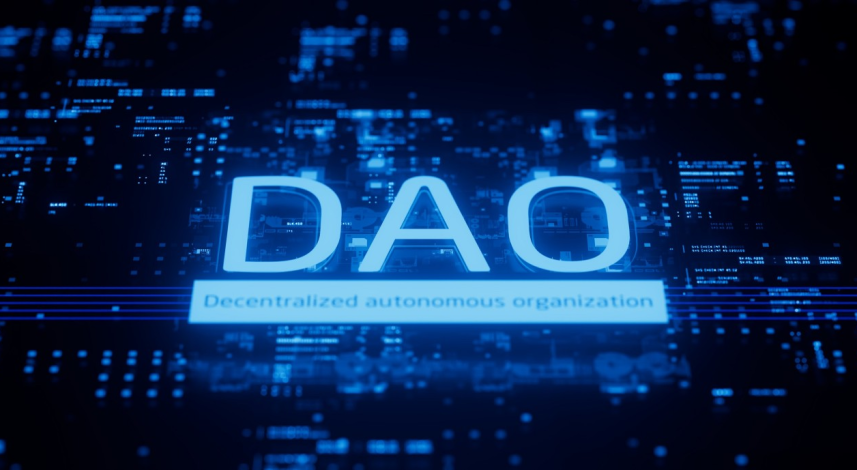 Decentralized Autonomous Organization (DAO) is a groundbreaking concept that revolutionizes traditional organizational structures. In this article, we will explore the fundamentals of DAO and its significance in the era of decentralization. We will also delve into Era Protocol's unique DAO model and the promising benefits it offers to the Era community.
What is DAO and How Does it Work?
DAO (Decentralized Autonomous Organization) is an autonomous organization governed by smart contracts and powered by blockchain technology. It allows participants to make decisions collectively, without the need for centralized authority.
DAOs operate through voting mechanisms, where token holders have voting rights proportionate to their holdings. This democratic approach ensures transparency, fairness, and inclusivity in decision-making processes.
The Growing Trend of DAOs
Discover the growing popularity of DAOs and uncover the reasons why they have become a prominent trend in the blockchain world.
Decentralization
DAOs operate on the principles of decentralization, which revolutionizes traditional organizational models. It creates an environment where participants have direct control and influence over the projects they support.
Here are the key elements of decentralization within DAOs:
No intermediaries: In a DAO, the role of intermediaries, such as banks or centralized authorities, is eliminated. This decentralized approach enables direct interaction between participants, fostering a trustless environment where transactions and decision-making occur securely and transparently.
Distributed Decision-making: DAOs enable democratic decision-making by providing participants with equal voting rights. Regardless of their background or holdings, every individual has a voice and can actively contribute to the governance of the organization. This inclusivity enhances collective decision-making and ensures a diverse range of perspectives.
Transparency and Auditability: Each decision, vote, and allocation of resources is recorded on the blockchain, creating an immutable and transparent system. This transparency allows for easy verification and auditability, promoting trust within the community.
Unimaginable Benefits of DAOs
DAOs offer numerous benefits to participants, empowering them to actively engage and contribute to the success of the organization.
Democratized Funding: DAOs provide access to decentralized funding opportunities, allowing individuals to support projects they believe in without the need for traditional gatekeepers. This democratization of funding promotes financial inclusivity and opens up investment opportunities for a broader range of individuals.
Engagement and Rewards: DAOs incentivize active participation through various mechanisms such as voting rewards, staking, and revenue sharing. Participants who contribute to the growth and success of the DAO are rewarded, fostering a vibrant and engaged community.
Security Investment: DAOs provide robust security protocols that safeguard participants' investments and minimize the risk of fraudulent activities. The decentralized nature of DAOs also reduces the vulnerability to single points of failure, ensuring a more secure and resilient ecosystem for all stakeholders.
Era Protocol's DAO
Era Protocol has embraced the DAO model, placing the power in the hands of its community members.
Introduce Era Protocol's DAO
Through the Era DAO, token holders become key decision-makers, shaping the future of Era Protocol.
The Era community can actively participate in voting for projects launching on the Era Launchpad, boosting staking APY, and receiving shared revenue through xERA.
Additionally, Era DAO members gain exclusive access to private rounds for purchasing IDO tokens at discounted prices.
Benefits of Era Protocol's DAO:
The Era Protocol's DAO brings several advantages to its community members.
Ensure a fair and transparent decision-making process, where every voice matters.
Foster a sense of ownership and inclusivity, allowing participants to actively contribute to the development of Era Protocol.
Provide potential financial benefits through boosted staking APY and shared revenue, creating opportunities for users to maximize their returns.
Conclusion:
As the era of decentralization continues to evolve, DAOs have emerged as a powerful mechanism for community governance. By actively engaging in the Era DAO, community members can shape the future of Era Protocol and benefit from the exciting opportunities it presents. Era Protocol's DAO model exemplifies the potential of decentralized decision-making, empowering users and fostering a vibrant ecosystem.